ENGINE REBUILDING AUTOMOTIVE MACHINE SHOP

80 Ravenwood Drive Ludlow, MA 01056

Performance Machine Shop and Engines Since 1989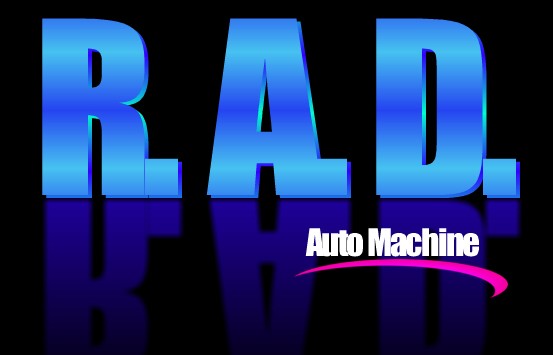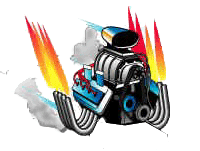 CNC Engine Block Blueprinting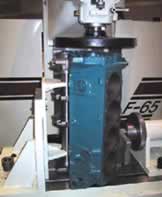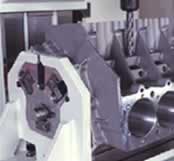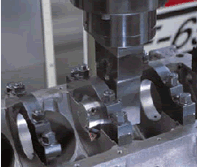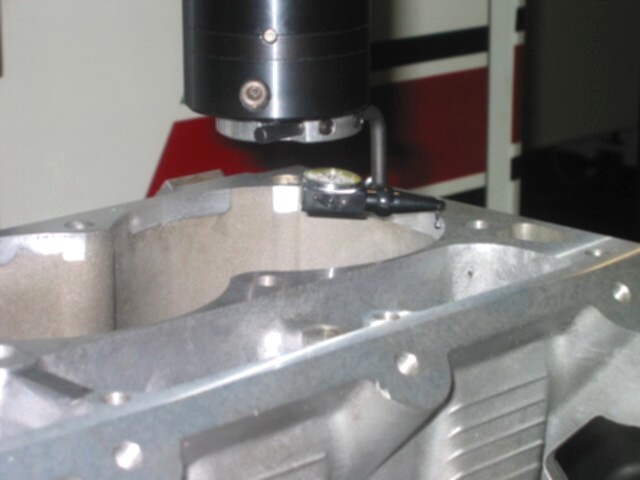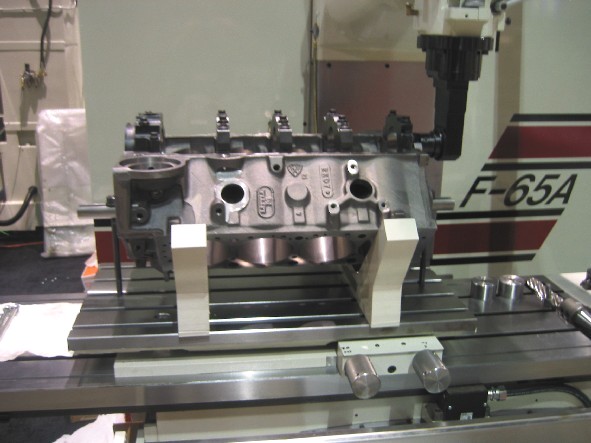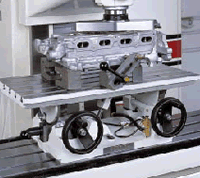 Rottler F65 Computerized Machining Center

The very versatile F65A enables us to perform boring, line boring, block decking, surfacing, tapping and general milling to within very fine tolerances using the latest  CNC control process and tooling. Holding blue print specs to within .0001-.0002 is

a reality on CNC machinery only.

Cylinder heads can be surfaced using Rottler's exclusive leveling table and universal tooling. Optional surfacing software allows multi-pass programmable depth of cut with roughing and finishing settings for precision finish after material removal. This function is excellent when a large amount of material is to be removed. This table can also be used for angle milling intake and exhaust faces.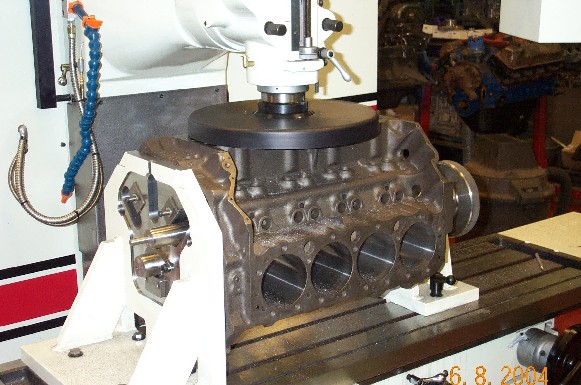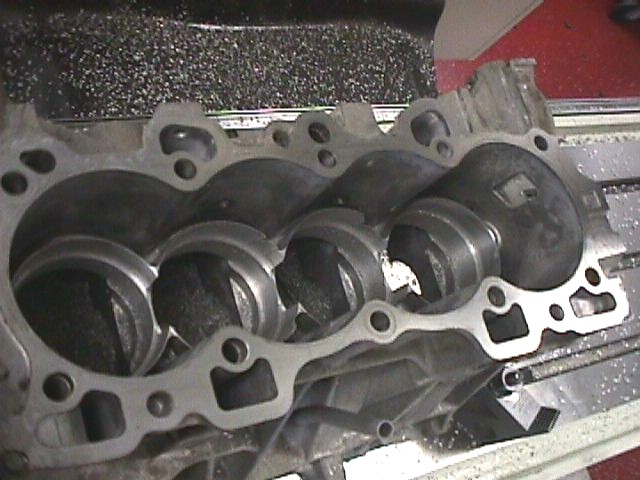 CBN & PCD Super Finishing

Out performs  line Honing For accuracy and exact main line bore positioning no mandrel sag here.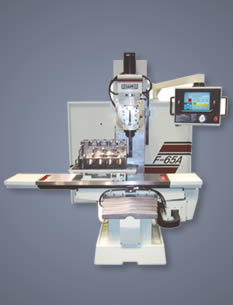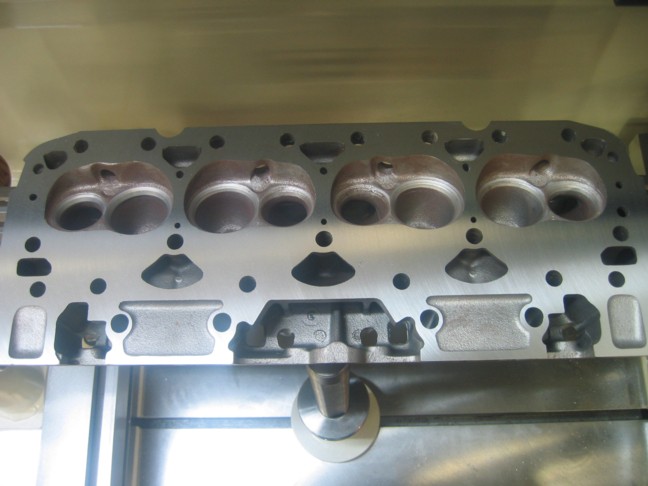 10 RA Surface Finish for MLS Gaskets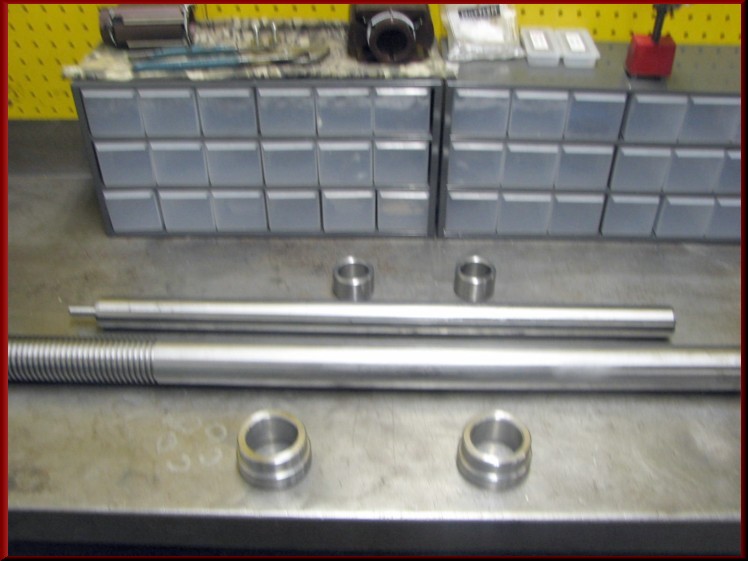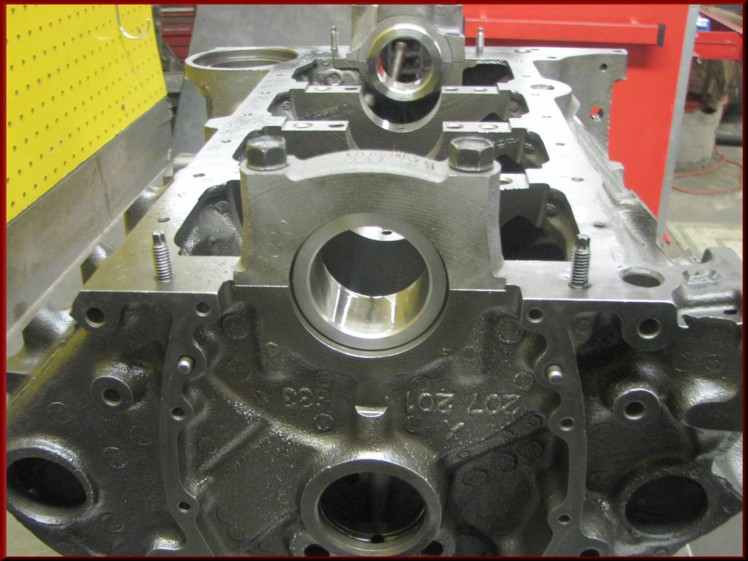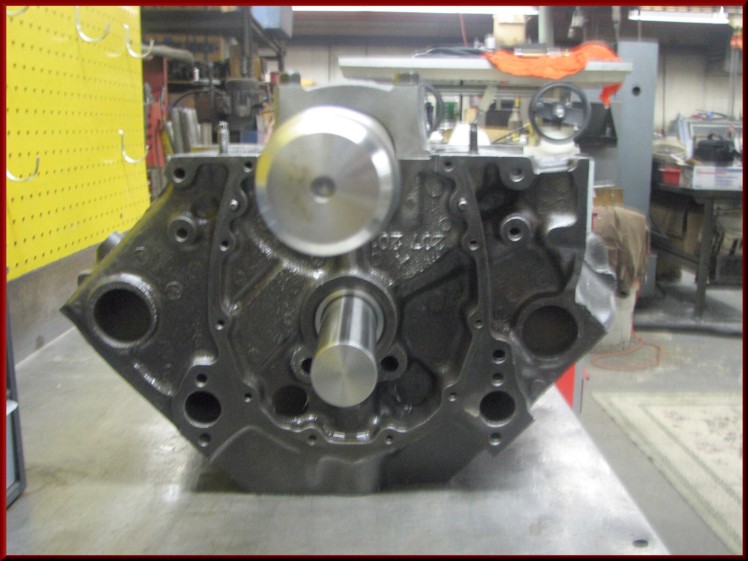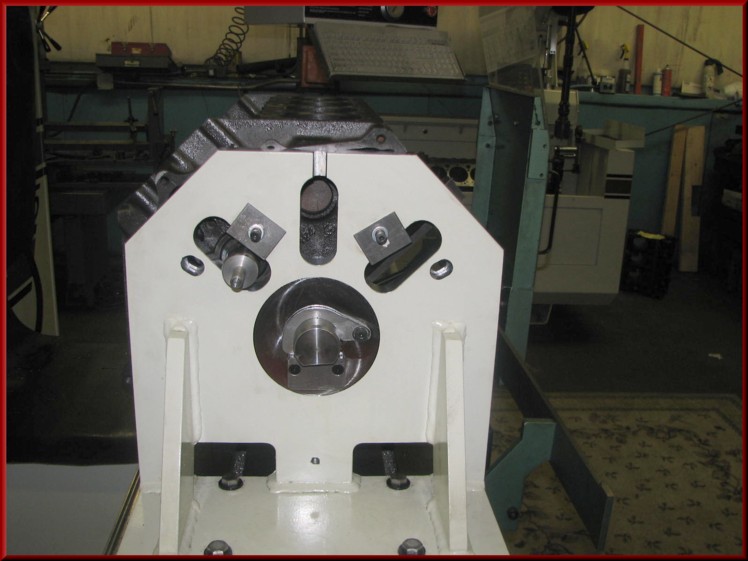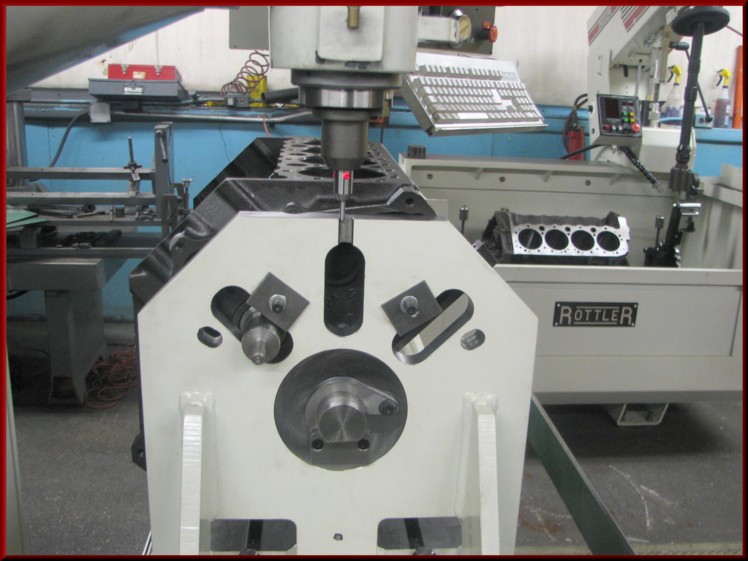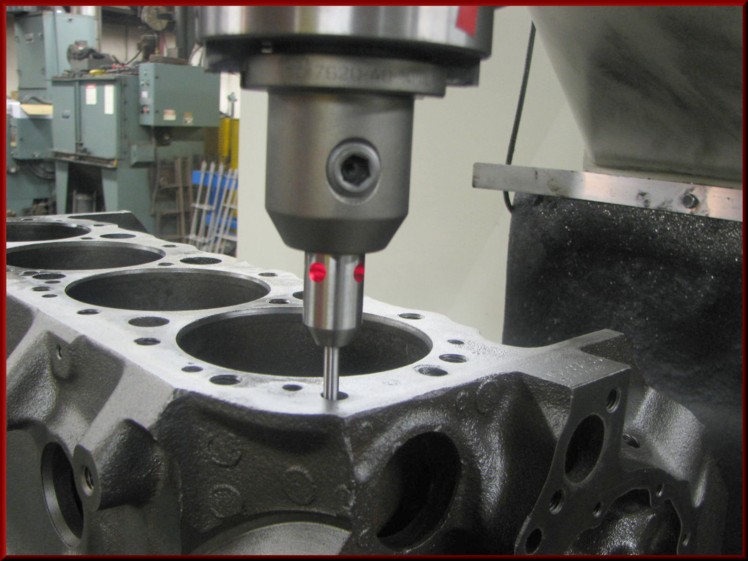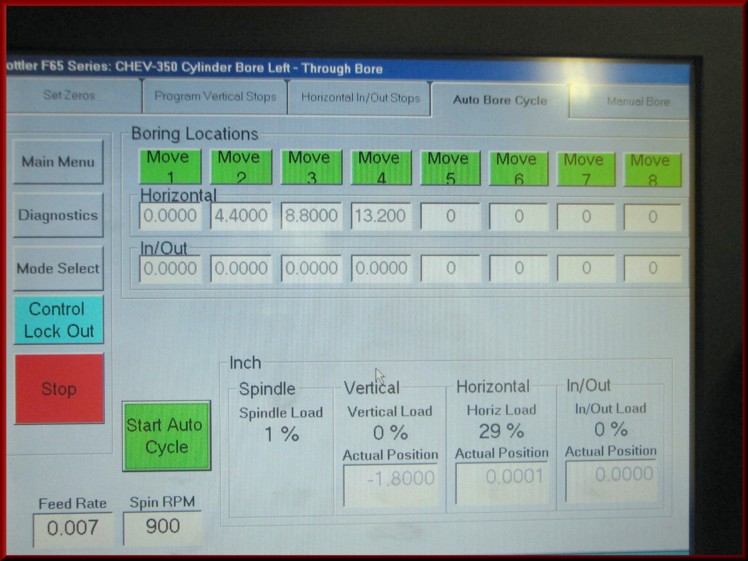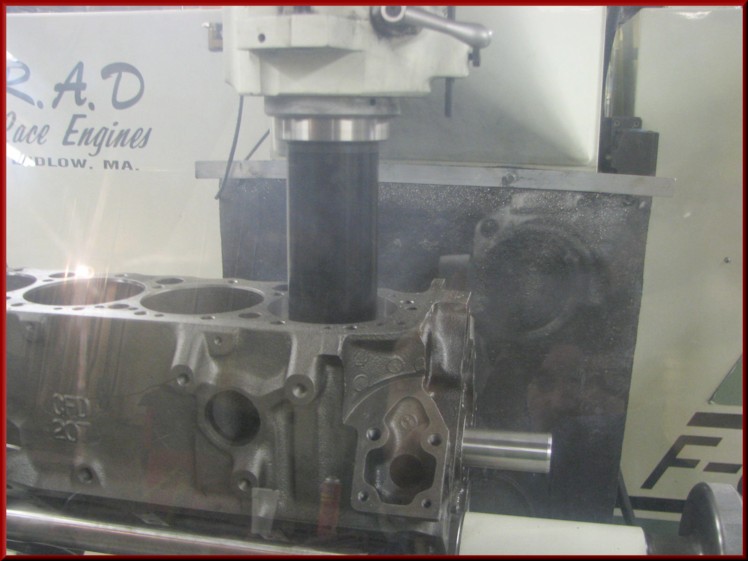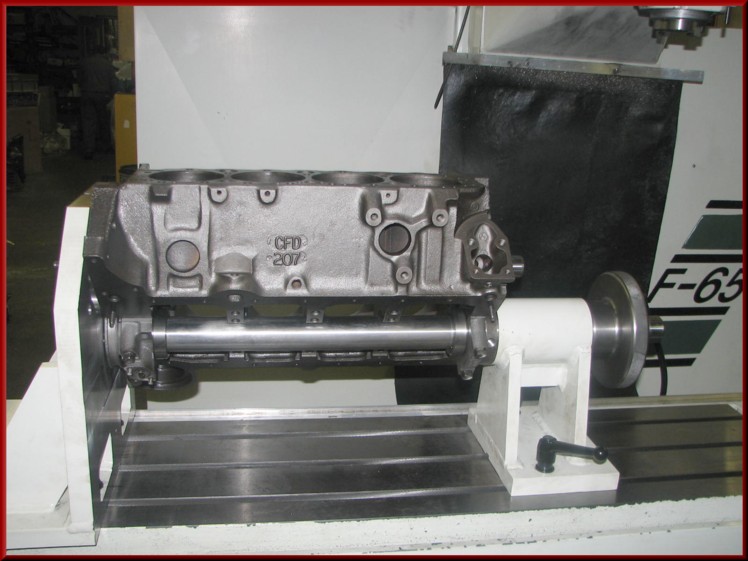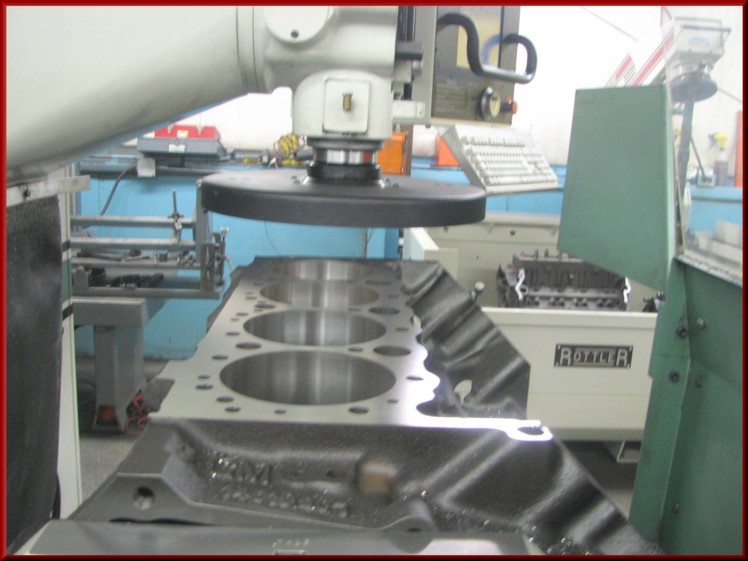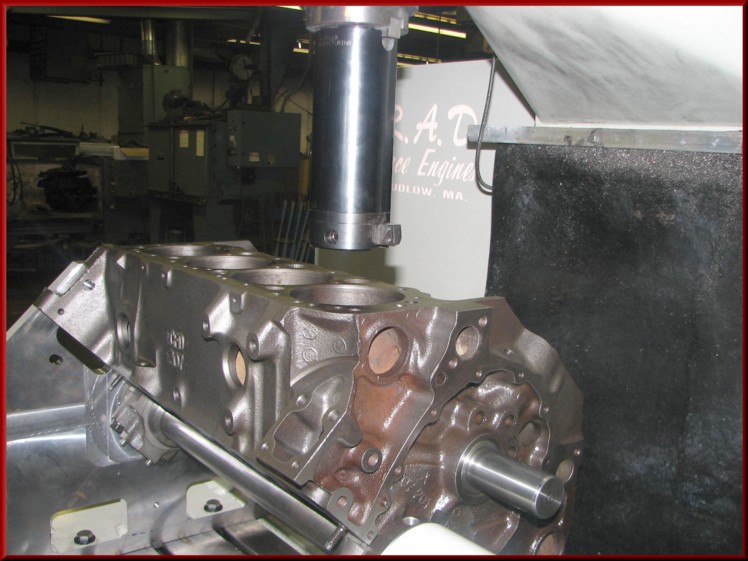 Block blue printing is an exact science starting with the crankshaft and camshaft centerline.The block decks and cylinder bores are corrected to the crankshaft and camshaft centerline. The cylinder bores are then bored on center distances to blueprint specs. This process is achieved through the use of a datum fixture that references the crankshaft and camshaft centerline at a true 45 degrees. The block is probed from the centerline then indicated from the dowel location. This enables the bore spacing to be corrected and blue printing the deck surfaces square to the camshaft and crankshaft centerline at a true 45 degree angle is achieved..The dimensions are imputed to the CNC control holding  tolerances to 0001. This accuracy  is achievable with CNC machinery and specialized Datum plates, and tooling.

Crankshaft and camshaft locator

            rings and bars.

Main Line Bushings are very precise

Main line and camshaft precision bars installed

Datum plate machined for exact 45 degree angles

Probe locating crankshaft

centerline on the Y axis

Probe locates the dowel location for  X axis

"Click on pictures to supersize"

Squaring the deck surfaces